Drew Barrymore: The Biography | Biographies | Written by Bryony
Prologue: Full Throttle
'I believe we all have two personalities running around inside us, except I have at least ten people running around in me. Acting is the way I get to use my pseudo schizophrenia.' Drew Barrymore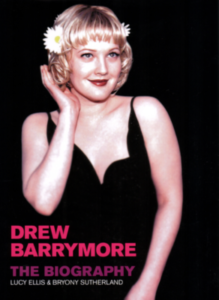 Drew Barrymore is a paradox. She is a recovering addict who drinks alcohol; despite her traumatic childhood, she retains an impossibly sunny disposition; she divorced her parents when she was fifteen, yet still tries to help them both; she is a hopeless romantic who lurches from one failed relationship to another; she is bisexual yet has recently discovered the beauty of her own company; she's a talented actress who is content with comfortable lightweight roles; and she's an intellectual, yet believes washcloths have feelings.
Above all, and despite everything, she is remarkably well-adjusted. Drew is not a Hollywood recluse, diva or prima donna, instead she appreciates her fame, fortune, friends and family.
'Everything in life is an education,' she says. 'Good or bad, it's interesting to see what everything is all about - you don't want to get lost in it.'
Drew didn't always feel this way. 'When I was younger I used to feel I wasn't going to be around that long,' she says. 'I always had that feeling I was going to die at twenty-five. I think maybe that's why I went crazy in my teens.'
However, after her very public disgrace (being led handcuffed into rehab as a cocaine-ravaged thirteen-year-old), Drew reinvented herself as an actress and producer, climbing to the giddy heights of the Hollywood A-list.
In fact, her name and face are so influential in the industry that she often appears in a small cameo just so that directors can use her as a selling point for the film (Motorama, Sketch Artist, Scream and The Wonder Of Sex immediately spring to mind).
Her surname conjures up generations of actors, while her face is a peculiar combination of features. Drew's beauty is unconventional: her strong, prominent jaw line, generous cupid-bow lips and wide-set, down turned eyes only really gel when she smiles.
But something about Drew Barrymore is captivating. Ever since her childhood appearances, she has displayed the powerful ability to command attention simply with her presence.
'There's something liberating about not pretending,' says Drew. 'Dare to embarrass yourself. Risk.'
Drew Barrymore: The Biography | Biographies | Written by Bryony