Bryony offers traditional line editing, developmental editing or 'creative' editing—for when you know your text lacks a little something, but can't quite put your finger on it. She is also highly experienced in turning a collection of blog posts, diary entries or interviews into a well-structured book, ready for publication.
Preferred editing genres include thrillers, science fiction, urban fantasy, speculative fiction, horror, humour, historical fiction, dystopian fiction, children's fiction, YA, health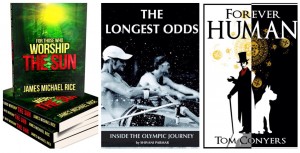 and fitness, autobiography and memoir, lifestyle how-tos and true-life tales. She is equally comfortable editing in British, American, and Australian English, using the appropriate spellings, grammar, and punctuation.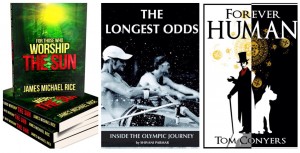 Turning over your manuscript to a virtual stranger for critique can be a daunting prospect, especially the first time around. Below Bryony shares some information and tips on preparing your book for publication.
FAQs
What editing options do you offer?
I offer structural editing (aka developmental or content editing) and copyediting (aka line editing) in the following packages:
Option 1: Two-stage process
Some authors prefer to keep the two stages of editing separate, so I am asked for a 'big picture' edit first. During this, I compile a substantial feedback document addressing character and plot development, structure, continuity, story arc, theme development, repetition, plot holes, and some general notes on any syntactical errors I come across. Often I also do a little further research or fact checking, leaving notes at pertinent points in the margin, using Word's track changes feature.
The author then has the opportunity during an agreed period to address any concerns I've raised. After the manuscript is returned to me, I perform a thorough line edit, concentrating on grammar, syntax, punctuation, repetitive vocabulary, and anything else that needs ironing out.
I return two versions of the final manuscript: one marked up using track changes so you can see exactly what I've done (and accept or reject individual changes if you so choose), and the other 'clean' whereby all of the changes have been accepted, and only critical margin notes remain. It's entirely up to you which version of the document you use. If the clean version sounds like your voice then use that, as it will save valuable editing time; if you wish to retain complete control of your words, use the track changes version.
Option 2: All in one
This is a shorter process, during which I combine the two edits listed above into one sitting. You will receive the edited manuscript at the same time as my accompanying feedback. Authors who choose this option are fairly confident that their book is close to publication stage and are not expecting to need to do any major rewrites. This is my most popular option for previously published writers, and I am happy to focus on specific author concerns as well as report back on any issues I find.
Option 3: Line edit only
In the event you're not looking for feedback at all, we could work on a basis whereby I simply perform a careful line edit. Please note that line editing differs from straight proofreading, as the latter fixes typos and basic errors, but rarely improves the text stylistically regarding sentence structure and flow. This option would be quicker and cheaper again.
Should you require a more 'creative' edit—involving a degree of ghostwriting—please contact me for further details.
How long does the process take?
For a novel-length manuscript, I require approximately three weeks. However, please note that I am usually fully booked several months in advance, so it's preferable to make contact early and reserve your slot.
What form does correspondence take?
Nine times out of ten the entire editing process takes place over email. Should you be more comfortable communicating via phone or Skype, this option is available, but the price may increase for lengthy sessions.
How should the manuscript be submitted?
I can work with either industry standard Word documents (.doc or .docx) or Pages documents. If you are using Scrivener, please first convert the file to Word. (After extensive research I have come to the conclusion that although Scrivener may be fantastic for manuscript plotting and development, the editing tools provided by Word are superior...for now.) It helps if your manuscript is double-spaced, and any author who has ever worked with me will know I have a deep-seated objection to the Arial font!
Which genres do you edit?
Preferred editing genres include thrillers, science fiction, urban fantasy, speculative fiction, horror, humour, historical fiction, dystopian fiction, health and fitness, autobiography and memoir, lifestyle how-tos, and true-life tales.
Do you edit in British or American English?
Eagle-eyed readers will spot that I have written this website in my native British English. However, I have clients all over the world, with the majority hailing from America and Australia. I am well-versed and comfortable editing in American and Australian English, using the appropriate spellings, grammar, and punctuation.
How much does it cost?
Prices vary depending on the length and stage of your manuscript, and the editing assistance you require. Hourly rates are broadly in line with SfEP and EFA. To quote for an edit, I will request a short sample, preferably taken from the middle of your manuscript, so that I may more accurately determine the number of hours the process is likely to take.
How do I pay?
Payment is due in full at the beginning of each editing stage and takes place via BACS, international transfer or PayPal (3.4% fees apply).
Do you provide sample edits?
If my schedule permits I may occasionally perform a sample edit, although please note a small fee will be charged for this service.
Do you help with blurbs?
Yes. My background in copywriting helps me bring a sales perspective to the two or three most important paragraphs of your book cover, plus the obsessive part of me would hate for a typo to spoil an otherwise polished product. I am happy to write an original blurb, edit a blurb written by an author, or work with the author until the essence of the story has been captured succinctly and irresistibly to everybody's satisfaction. Please note this is a separate job to a manuscript edit and charged as such.
Do you help with cover letters?
I will occasionally assist with a cover letter, but only for manuscripts I have edited and therefore know inside out. Please note this is a separate job to a manuscript edit and charged as such. Research into targeted publishers lies outside my editorial remit.
Do you offer manuscript assessments or beta readings?
My schedule rarely allows me to produce reports on manuscripts that I'm not editing. However, if you hire me as an editor, you will receive feedback that surpasses that of a traditional assessment, as I have the creative freedom to delve into the nitty-gritty of the characters, plot, imagery, vocabulary and so much more.
Do you format for Kindle or other ePublishers?
This service is not currently available. Just as I would recommend commissioning a professional cover artist, a professional typesetter is a must for producing a polished product.
Self-publishing or traditional publishing?
As the author of ten traditionally published books and one self-published anthology, I'm greatly encouraged by the fact we now have the option to choose between methods. Indeed, sometimes one avenue leads indirectly to another. It is incredibly important if self-publishing to produce an end product that stands up in quality against traditionally published titles. Quite apart from any sense of self-fulfilment, the last thing your book needs is multiple online reviews commenting on the poor standard of English, rambling plot or distracting typos.
To find a suitable traditional publisher, you first need to research a number of companies both publishing in your genre and actively seeking authors. (The same is generally true of agents.) You'll then need to polish the manuscript to its best possible incarnation and compose an attention-grabbing cover letter/email that elevates your submission above all the others. Expect a long time waiting for a response and expect rejections: that's just the name of the game.
Alternatively, self-publishing doesn't only allow you to get your product out in your own time frame; it allows you to retain total control. My ten traditionally published books include some where I disliked the cover or had no say in the title (or my suggestions were rejected by marketing departments). Another positive of self-publishing is that you'll retain a greater royalty percentage—providing you sell the books, of course! An important consideration is that if you self-publish, you'll have to do all the marketing yourself.
My advice? If you're dead set on the traditional route, try a few targeted publishers, set yourself a deadline, and while you're waiting, prepare your book for being self-published. Make sure it is professionally edited, properly formatted, and you have an eye-catching cover.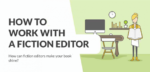 reedsy
What Can Authors Expect from their Fiction Editor?
Fiction editors get something of an undeserved reputation in popular culture. On film or TV, authors are never saying, "Gosh, I love my editor: he really saved my book," or, "I'm asking my editor to be my maid of honor!" Instead, it's always, "God, my damn editor wants to butcher my masterpiece, the hack!" In reality, editors aren't money-grubbers or corporate stooges: they're professionals with a passion for books ... Read More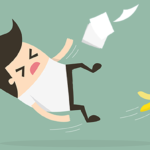 BookBub
12 Common Writing Errors Even Bestselling Authors Make
Have you ever bought a New York Times bestseller and found a typo or a glaring error? It's happened to most of us. Errors can detract from the overall impression of quality readers expect of a published book. This can lead to negative reviews and low ratings, which can have an undesirable impact on sales ... Read More