Bryony Sutherland's writing career began as the co-author of a number of celebrity biographies with Lucy Ellis, published by Random House, Virgin Books, Aurum Press, Ebury Press, Omnibus Press, Music Sales, Hannibal, Birmar, and Heel Verlag. Together they have been called "professional storytellers" by The Guardian, "very professional" by Film Review, "immensely readable" by The Beat Goes On, "detailed" by Sunday Express and "insightful" by OK! Magazine. She is also the co-author of Being Biracial: Where Our Secret Worlds Collide with Sarah Ratliff, which was published in September 2015 by Heritage Press Publications, with a second edition in 2016 by Coquí Press.
As a journalist, Bryony has written extensively for web and print, for clients ranging from international celebrities to Fortune 100 companies.
GHOSTWRITING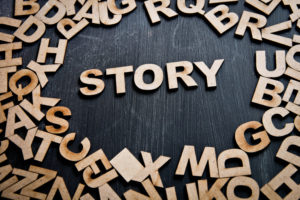 Bryony undertakes various ghostwriting projects for private clients wishing to record their memoirs, and industry experts looking to publish how-to books in genres including pregnancy and parenting, career development, health, fitness and wellbeing, and interior design.
Absolute confidentiality is guaranteed and as such the identities of her clients are not publicised, but as a rough guide, she has written for personalities connected to the professional worlds of music and sport, and covered subjects ranging from anorexia to addiction and abuse.
Additionally, Bryony is well versed in turning a series of diary extracts, blogs or interviews into a carefully structured book, exploring topical themes or chronology as appropriate.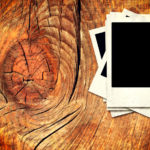 CompletelyNovel
What to expect from a ghostwriter
Let's cut to the chase. You can't write. Or rather, you can write, but you don't have the time, patience or inclination to do so. But you have a story—a very interesting story that could entertain the masses, help a number of people ... Read More
COPYWRITING
Bryony's current passion is polishing words for books and eBooks, but for over a decade she provided content for web and print, including features, blogs, newsletters, press releases, case studies, advertorials, product reviews and fact sheets, as well as the wording of the sites themselves. Specialist areas included parenting, pregnancy, lifestyle, film, music, celebrity, dance, health and fitness, with typical commissions of a series of themed articles for weekly publication or regular website rotation. Clients included FitSteps, Danone, Kellogg's, GloHealth, Eumom, Giraffe, MightyMeeting, MyTutorWeb, Routledge, Lexxica and a Fortune 100 consumer healthcare organisation encompassing many well-known pharmaceutical brands and beauty products.
Bryony might consider stepping out of copywriting retirement for the right client. Please view her Samples for a snapshot of her style.
FEATURED ARTICLES